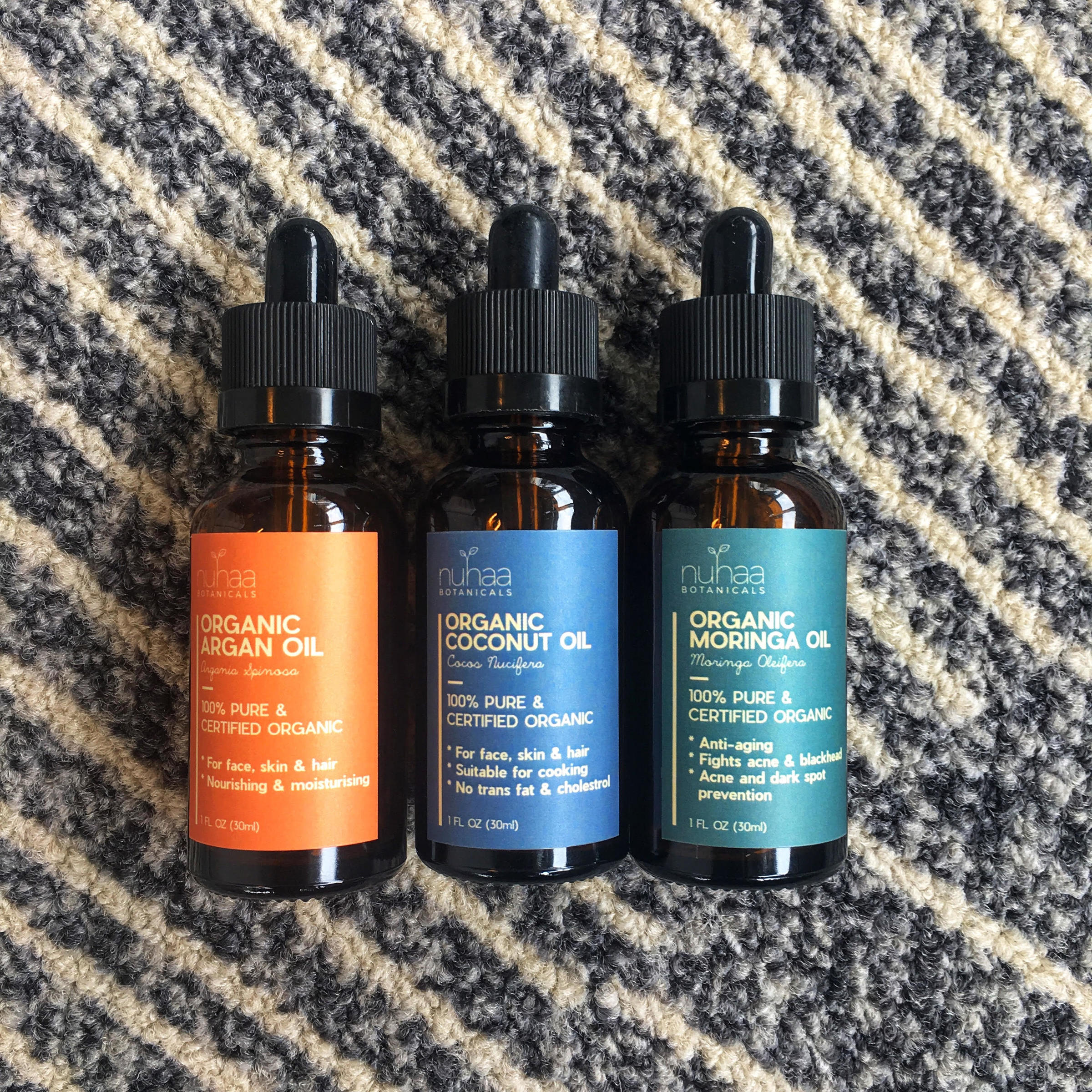 This trio set includes *coconut oil, *argan oil and *moringa oil. Buy 3 for only RM150 (RRP: RM157) if you buy in loose.
*Coconut oil:
Studies on individuals with dry skin show that coconut oil can improve the moisture content of the skin. It can also reduce symptoms of eczema.
Coconut oil can also be protective against hair damage and one study shows effectiveness as a weak sunscreen, blocking about 20% of the sun's ultraviolet rays.
Another application is using it like mouthwash in a process called oil pulling, which can kill some of the harmful bacteria in the mouth, improve dental health and reduce bad breath.
*Argan oil:
✨For Skin
While it can be applied directly to your skin, it may be best to start with a very small amount to ensure that you won't have any adverse reactions.
✨For Hair
You can apply argan oil directly to damp or dry hair to improve moisture, reduce breakage, or reduce frizz
*Moringa oil
High in vitamins and anti oxidants
Prevent the formation of free radicals that cause premature aging
Heal itchy, irritated scalps to halt production of dandruff
Mitigate acne breakouts and fight skin infections