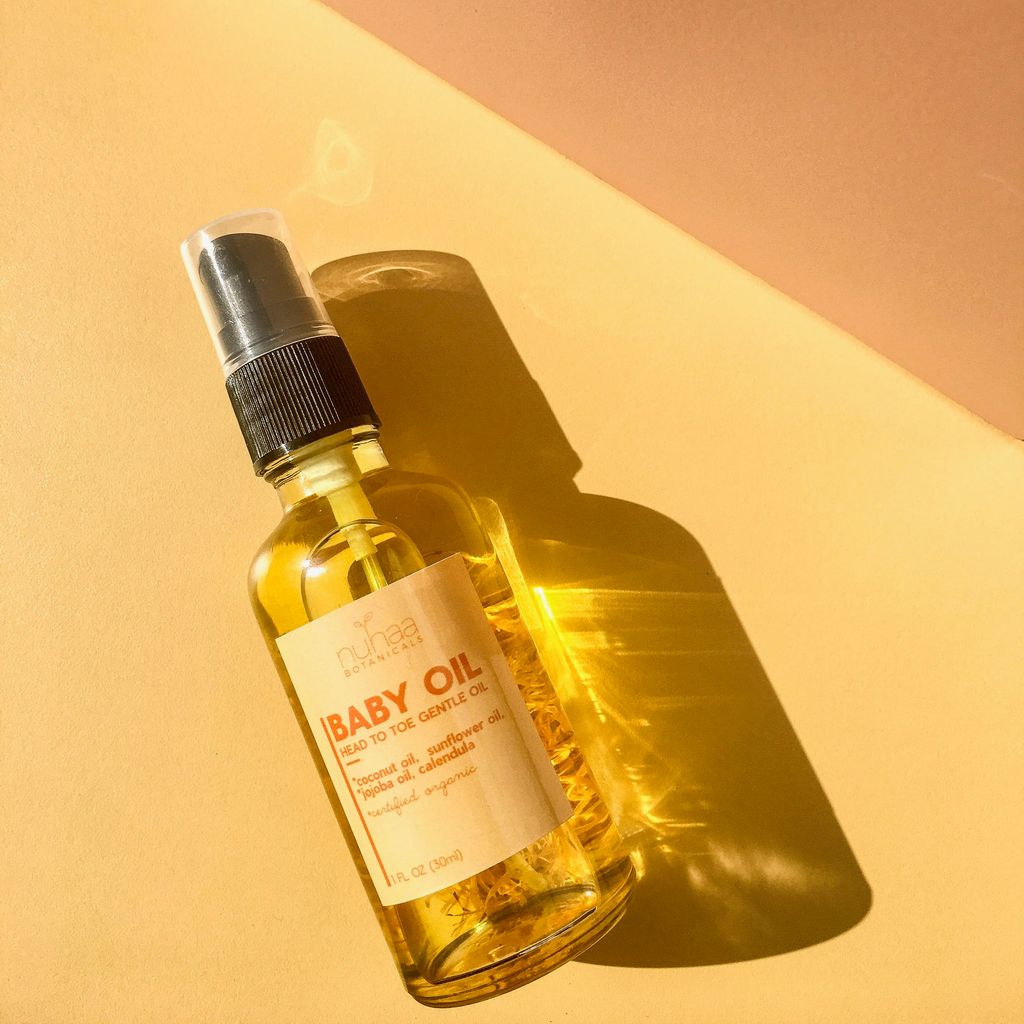 Baby Oil (made without essential oil - safe for newborns & sensitive skin)
Our baby oil does not contain any essential oil, thus making it safe for newborn babies especially those with sensitive skin. Apply on baby's body and cradle cap after bath.

This nutrient-rich golden oil blend is made of premium oil - jojoba, sunflower oil, calendula.